Dream Cars: Dodge Challenger Nitro

Topics: Dodge Challenger
Opinions expressed by Bill Crittenden are not official policies or positions of The Crittenden Automotive Library. You can read more about the Library's goals, mission, policies, and operations on the About Us page.
Dream Cars: Dodge Challenger Nitro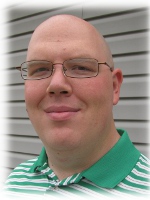 Bill Crittenden/The Crittenden Automotive Library
February 3, 2012

The Nitro Name

Okay...first before we get to the good stuff, I have to talk a little bit about a boring SUV with a completely inappropriate name.

Really, whose idea was it to waste a high-performance inspired name like "Nitro" on an ugly box of a crossover SUV? It's not even a rock-crawler like the Wrangler, nor does it have a V8. It's great that Chrysler has laid claim to the Nitro name so other automakers can't grab it, but it is truly wasted on the vehicle it was applied to and the vehicle it was applied to looks silly with the name. Nissan actually calls their box on wheels the "Cube," Scion called theirs the xB (which always made me think of xBox), and a similarly appropriate name would be better for such a wheeled box. That would also free up the Nitro name for other uses.

So, when you hear the word "Nitro" as applied to cars, you don't think of SUVs hauling kids. You think of nitromethane-powered dragsters thundering down quarter mile dragstrips. No other company in the world has such a rich and interesting history of straight-line-driving American muscle as the Mopar trio of Dodge, Plymouth, and Chrysler. The Chrysler company also produces the retro-styled Hemi-powered Dodge Challenger.

Aren't There Enough Performance Cars Already?

First, let's look at the current performance auto market...and all you can read is Nürbirgring, Nürbirgring, Nürbirgring. Sure, I really respect and love cars that can handle as well as accelerate, but the market is saturated. Even the Mustang and Camaro are taking their epic fight back to the road courses. Driving sideways is a crapload of fun, but it's not for everyone. I respect that, too.

Straight line-speed has always been a popular benchmark by which cars are judged, but unless you have access to an unused airport or a test track, those numbers are just for bragging. There are supposedly just three places on planet earth where the new Bugatti Veyron SS can reach top speed, and two of those are private test facilities. If you happen to have the money for one of these ridiculous "hypercars" and can afford to ship it around the world, you'll still only hit top speeds for a few minutes before the gas runs dry.

So how about a car that makes a head-turning rumble, pins you back in your seat when you floor the go pedal, and can do so all day long from stoplight to stoplight and still have a window big enough to pass a sack of cheeseburgers through? A car that can outrun a "supercar" to 100 miles an hour but doesn't bother to waste time and money on engineering for speeds that normal people just won't ever do on an American road and thus costs about half of a Porsche 911? And looks better, too?

Ignoring the aerodynamics, handling, and gearing necessary for operating at 150+ miles an hour allows engineers to focus on building a car that awesome at the speeds most people actually get to drive, allows some room for practicality, and doesn't require a wind tunnel and an advanced degree in physics to add bodywork elements.

The Dodge Challenger...Nitro?

The current Dodge Challenger is a good platform to start from. But instead of just the same old fat chrome rims, skinny tires, and stickers with retro themes to create special editions, how about a car that really puts the factory-built dragster back into the showroom?

Once you've got the Dodge Challenger, throw away any pretense at making this car all things to all people. It will not handle in the snow, it shouldn't be a daily commuter car, so it doesn't need the same kind of lifeproofing a regular street car would. One annoying bit of fake styling I hate on cars are fake hood scoops and portholes. They're there for styling, but fake because they're no longer needed for ventilation and would let water and snow into the engine bay. Screw that, this thing isn't going to be driven in the snow and it needs a functional hole in the hood. The NHTSA probably won't allow the full-on top-of-the-engine blower for visibility reasons, but something connected to a supercharger needs to be sticking out of the hood even if it probably could be tucked underneath. No compromises, no plastic engine covers, this engine needs to produce as much horsepower as possible while still staying within the limits of noise and emissions for street legal vehicles and look good doing it.

Getting that power to the ground is a reversal of current car fashion trends. Again, throwing away any attempt at winter handling, it should have street-legal treaded slicks on the car, skinnier tires on the front and big fat ones in the rear. For authenticity's sake, don't even get them from a regular Dodge factory tire supplier, having them come from Mickey Thompson would be much better.

Despite the fact that modern electronics can shift a car much faster than a human being, the enjoyment of driving such a car has to do with rowing through the gears old-school style. Allowing for an overdrive gear for highway cruising, the car should be built around hard acceleration on the first 4 speeds in a manual transmission, just like the days of "Mr. 4-Speed" Ronnie Sox.

Speaking of which, making a red-white-and-blue Ronnie Sox paint scheme available for an extra cost on the car wouldn't be a bad idea. Even though most orders will probably come in for the same colors seen on the regular Challengers, every car has a color that it looks best in and is used most frequently for the marketing and magazine covers (German cars in silver, Jaguars in British green).

To add to the authenticity of the design and to make it "race-ready" for those who will actually take their car to the dragstrip for fun the gas tank should be a racing-style safety fuel cell, the battery should be in the back with an exterior cut-off switch already installed, and the dashboard should feature a big Auto-Meter tachometer with a shift light.

To offset all the additions in both weight and cost, not that some wiring and installing some off-the-shelf speed parts in place of the regular stock parts are going to push a Challenger into 6-figure territory, the rest of the car's features should be simplified and lightened. The car needs a basic radio but can skip the Facebook-checking, direction finding, 6-disc changing 400-watt 2-subwoofer entertainment system that most companies are tempted to stick into a high-cost car to push the profit margin even higher. Air conditioning can be an option, a purist will insist it not have one but I know that a lot of the drag racing aficionados who would appreciate such a car are a few years past being able to sit in a black car interior for 3 hours at a time in 100-degree July heat. It should have manual cloth seats without heaters, simple lightweight buckets like the old Dodge factory racers used to come with. It can come with a rear seat but it should be simple...and easily removable. Mirrors and windows should be manual. No spare tires, no jack, no tools, no carpet.

The Nitro Name, Redefined

But no nitromethane? How can I apply the Nitro name to a car that runs on premium unleaded? Well, it's better than applying it to a crossover, isn't it? I've seen plenty of cars with GT badges that are neither Grand nor built for Touring (my 1997 Hyundai Accent GT is all the evidence anyone should need). The Nitro name is something that adds to the car's image of drag racing heritage, and as a name is as over-the-top as this idea for a special edition Challenger is.
Connect with The Crittenden Automotive Library