Grahovec/Mason Duo Bring Fast Track Racing/Classic BMW BMW M4 GT4 This Weekend to IMSA Mid-Ohio 120
Grahovec/Mason Duo Bring Fast Track Racing/Classic BMW BMW M4 GT4 This Weekend to IMSA Mid-Ohio 120
Tom Blattler
Fast Track Racing
5 May 2018

For Immediate Release


Grahovec just 5 points out of Continental Tire SportsCar Challenge GS Lead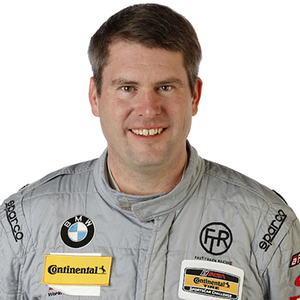 Toby Grahovec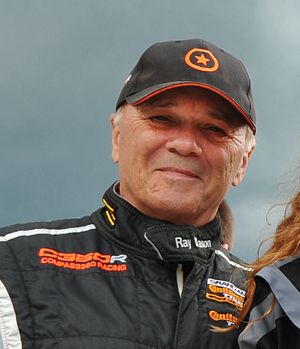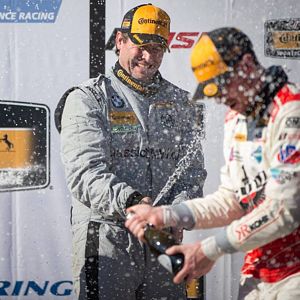 Toby Grahovec 2nd at Sebring 2018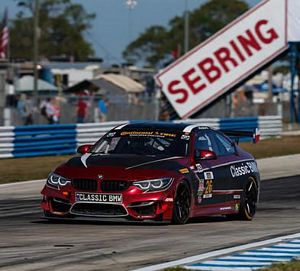 Toby Grahovec at Sebring 2018
LEXINGTON, Ohio (May 3, 2018)
– The two Fast Track Racing/Classic BMW Continental Tire SportsCar Challenge drivers come to Mid-Ohio Sports car Course this weekend (May 4-5) with a great familiarity of the legendary 2.4-mile, 15-mile turn circuit.
Veterans Toby Grahovec of Celina, Tex., and Ray Mason of nearby Columbus, Ohio, will team up for Saturday's Mid-Ohio 120 at 2:20 p.m. EDT in the No. 26 Fast Track Racing/Classic BMW machine and both BMW M4 GT4 competitors have many laps on the famed Mid-Ohio track.
Grahovec, returning to IMSA competition for 2018 after a six-year absence, captured his first SCCA national road racing championship at Mid-Ohio in 2005 and has scored impressive finishes in a variety of professional road racing series as well as at the Steam Corners racing facility. Mason has logged numerous miles at the Mid-Ohio track during his racing career and looks to team up with Gravohec for another podium finish.
Gravohec, with fourth (Daytona) and second (Sebring) place finishes in the opening two Continental Ties SportsCar Challenge events in 2018, trails Grand Sport point leaders Spencer Pumpelly and Dillon MacHavern by just five points entering Saturday's two-hour feature race.
"BMW introduced the new BMW M4 GT4 this year and it was a contending car immediately throughout North American road racing competition including in the IMSA Continental Tire SportsCar Challenge series," said Grahovec, who also serves as team manager for the Fast Track Racing/Classic BMW racing team. "Classic BMW is one of the main dealers for BMW Motorsports, so it was a perfect opportunity for us to come back in IMSA and promote the product and sell the product.
"We have been on or near the podium with the new M4 GT4 car in every event we have competed, and we hope to continue that trend at Mid-Ohio. Ray and I have had success at the track in the past, so we are excited to return to the legendary circuit."
The Fast Track Racing sponsored by CLASSIC BMW racing organization, based in Plano, Tex., expanded its road racing effort this winter with the all-new BMW M4 GT4 sports cars in the Continental Sports Car Challenge after campaigning the BMW M235iR race car for several years.
"The new BMW M4 GT4 has already proven to be a strong race car," said Grahovec, the former college hockey star at Robert Morris University in Chicago. "The new M4 GT4 car has shown speed on all types of courses right now. So, we feel good about the car coming to Mid-Ohio this weekend. The field is probably one of the most competitive fields in the U.S. There are people from all over the world, top drivers that have raced GT4 and GT3 cars. It's pretty awesome to be able to go up against them and be competitive with them. I think a lot of it has to do with that we have a great engineering staff. It's definitely a team effort at Fast Track Racing."
Practice runs at Mid-Ohio begin at 12:45 p.m. EDT on Friday (May 4) with qualifying for the Mid-Ohio 120 to take place Saturday (May 5) at Mid-Ohio at 11:30 a.m. EDT. The two-hour IMSA Continental Tire SportsCar Challenge set for 2:20 p.m. EDT Saturday.
Classic BMW in Plano, Tex., heads up the BMW customer racing program in North America, with customer-built cars and has already captured a 2016 Touring Car driver's title with Grahovec and the BMW M235iR car. The BMW M235iR racing sedan also won the Touring Car manufacturer's championship in 2017.
In addition, Classic BMW of Plano Texas is the leading BMW purchaser of Continental tires in one location in the U.S.
Connect with The Crittenden Automotive Library