Broken Part Hurts Carpenter's Bid For Top Five Sunday at Pocono, Finished 13th
Broken Part Hurts Carpenter's Bid For Top Five Sunday at Pocono, Finished 13th
Tom Blattler
Ed Carpenter Racing
July 6, 2014

Microsoft Word version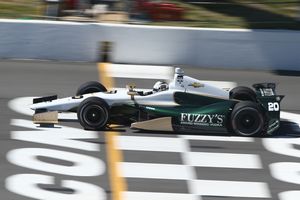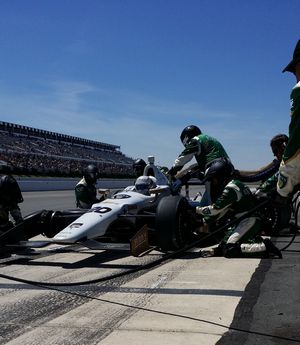 Tire Sensor Came Loose Sunday in Ed Carpenter's Bid for Top Five at Pocono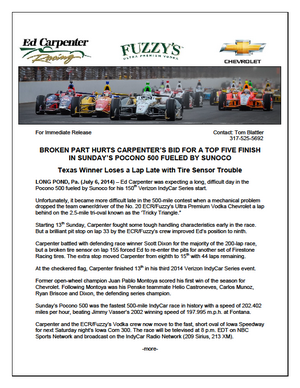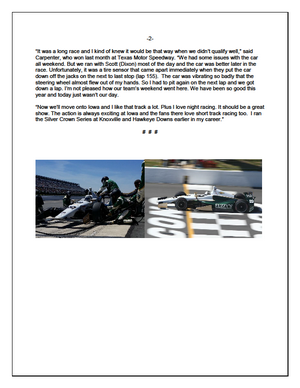 July 6th 2014 - LONG POND, Pa. – Ed Carpenter was expecting a long, difficult day in the Pocono 500 fueled by Sunoco for his 150th Verizon IndyCar Series start.
Unfortunately, it became more difficult late in the 500-mile contest when a mechanical problem dropped the team owner/driver of the No. 20 ECR/Fuzzy's Ultra Premium Vodka Chevrolet a lap behind on the 2.5-mile tri-oval known as the 'Tricky Triangle."
Starting 13th Sunday, Carpenter fought some tough handling characteristics early in the race. But a brilliant pit stop on lap 33 by the ECR/Fuzzy's crew improved Ed's position to ninth.
Carpenter battled with defending race winner Scott Dixon for the majority of the 200-lap race, but a broken tire sensor on lap 155 forced Ed to re-enter the pits for another set of Firestone Racing tires. The extra stop moved Carpenter from eighth to 15th with 44 laps remaining.
At the checkered flag, Carpenter finished 13th in his third 2014 Verizon IndyCar Series event.
Former open-wheel champion Juan Pablo Montoya scored his first win of the season for Chevrolet. Following Montoya was his Penske teammate Helio Castroneves, Carlos Munoz, Ryan Briscoe and Dixon, the defending series champion.
Sunday's Pocono 500 was the fastest 500-mile IndyCar race in history with a speed of 202.402 miles per hour, beating Jimmy Vasser's 2002 winning speed of 197.995 m.p.h. at Fontana.
Carpenter and the ECR/Fuzzy's Vodka crew now move to the fast, short oval of Iowa Speedway for next Saturday night's Iowa Corn 300. The race will be televised at 8 p.m. EDT on NBC Sports Network and broadcast on the IndyCar Radio Network (209 Sirius, 213 XM).
"It was a long race and I kind of knew it would be that way when we didn't qualify well," said Carpenter, who won last month at Texas Motor Speedway. "We had some issues with the car all weekend. But we ran with Scott (Dixon) most of the day and the car was better later in the race. Unfortunately, it was a tire sensor that came apart immediately when they put the car down off the jacks on the next to last stop (lap 155). The car was vibrating so badly that the steering wheel almost flew out of my hands. So I had to pit again on the next lap and we got down a lap. I'm not pleased how our team's weekend went here. We have been so good this year and today just wasn't our day.
"Now we'll move onto Iowa and I like that track a lot. Plus I love night racing. It should be a great show. The action is always exciting at Iowa and the fans there love short track racing too. I ran the Silver Crown Series at Knoxville and Hawkeye Downs earlier in my career."
Connect with The Crittenden Automotive Library