BYD Microelectronics Transducers Prove Automotive Grade Robustness,Microelectronics in Electric Vehicles have surpassed 130 million miles over 5 years
BYD Microelectronics Transducers Prove Automotive Grade Robustness,Microelectronics in Electric Vehicles have surpassed 130 million miles over 5 years
BYD
May 22, 2014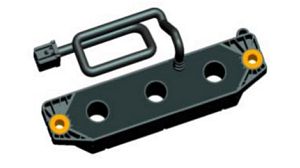 Figure 1: The BYD BLX9 – Automotive-grade, Multi-channel Current Transducers
Shenzhen, P.R. China – BYD Microelectronics (BME), a division of the global BYD Company Ltd. proudly announced this week that the Multi-channel, Current Transducers in BYD Electric Cars have reached an operational milestone of over 130,000,000 miles in the last five years. Electric Vehicles have operated for more than 400,000 miles each and the BLX9 (the main BME multi-channel current sensor) has performed without a single issue over 5 years.
The BYD BLX9 was designed to minimize system footprint and reduce power consumption. It is an open-loop, hall-effect, three-channel system that measures all three phase current leads in a single module. It is designed to withstand extreme temperatures as high as 125 degrees Celsius and as cold as -40 degrees Celsius and is representative of all of BME's microelectronics products. The BME has 24 different current transducer product lines with 2-10 models in each series. Its range covers from 6 amps to over 2000 amps. Each transducer meets stringent EN50178 standards and has transient in-rush current and power-source-reverse-polarity protection with CE/ UL/ ROHS markings. The BYD microelectronics all benefit from state-of-the-art, auto-industrial compliant equipment, processes and automotive-grade quality assurance standards (QA). The BME current transducer yields excellent linearity, high accuracy, and robust anti-interference capabilities. For more information about this or any of BYD's Microelectronics please contact Sean Chen (847)590-9999
About BYD
BYD Company Ltd. is one of China's largest companies and has successfully expanded globally. Specializing in battery technologies, their green mission to "solve the whole problem" has made them industry pioneers and leaders in several High-tech sectors including High-efficiency Automobiles, Electrified Public Transportation, Environmentally-Friendly Energy Storage, Affordable Solar Power and Information Technology and Original Design Manufacturing (ODM) services.
As the world's largest manufacturer of rechargeable batteries, their mission to create safer and more environmentally friendly battery technologies has led to the development of the BYD Iron Phosphate (or "Fe") Battery. This fire-safe, completely recyclable and incredibly long-cycle technology has become the core of their clean energy platform that has expanded into automobiles, buses, trucks, utility vehicles and energy storage facilities. BYD and all of their shareholders, including the great American Investor Warren Buffett, see these environmentally and economically forward products as the way of the future.
BYD has made a strong entrance to the North, Central and South American markets with their battery electric buses, and lineup of automobiles. Their mission lies not just in sales growth, but also in sociological integration and local job creation as they have poured incredible investments into developing offices, dealerships and manufacturing facilities in the local communities they now call home, truly a first for Chinese companies. For more information, please visit www.byd.com
Connect with The Crittenden Automotive Library