Do speeders save time?
Do speeders save time?
Gus Philpott
Woodstock Advocate
October 13, 2012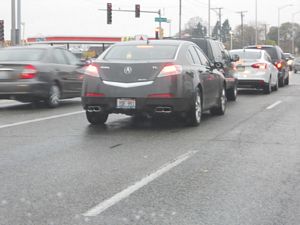 Gray Acura - YDF 993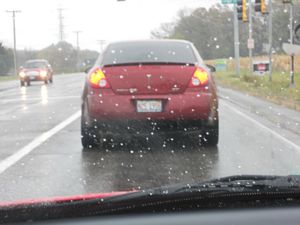 Red Pontiac - N251906
Just how much time does a speeder save?
This afternoon I was in Crystal Lake and heading back to Woodstock. This car passed me just west of Dole, cut over into the right lane, and the driver "stepped on it".
And guess who was stopped at the red light at Route 176? You got it. And based on the right turn onto Ridgefield Road, the driver must have been headed to the NASCAR try-outs. They were today, weren't they?
And the driver of this red Pontiac?
On the way to Crystal Lake this driver was behind a slow-moving car in the left lane in front of Farm & Fleet. I was in the right lane, anyway, and started to come up behind him.
He must have thought I was pull the dumb stunt that so many drivers do pull and that's to fly by slow-movers in the inside lane before the lane-drop east of Culver's. So, without signalling, he moved over into the right-hand lane. And, instead, of accelerating and passing the slow-mover, he just hung out there and blocked the right lane.
Naughty, naughty.
Connect with The Crittenden Automotive Library