Your Tollway dollars at work
Your Tollway dollars at work
Gus Philpott
Woodstock Advocate
October 30, 2012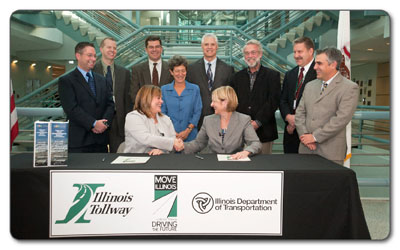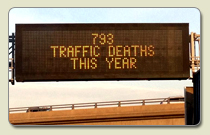 Oct. 30, 2012: 793 deaths
Should it read "EOWA" (Elgin O'Hare Western Access) or EEEEOOOOWWWWWWW?
I like the second, myself.
And look at this hard-working crew... What do you suppose that picture cost the taxpayers? It's one very-posed photo opp with Tollway Executive Director Kristi Lafleur (seated, left) grasping paws with IDOT Secretary Ann Schneider. There are eight onlookers.
Is the photo in the Tollway palace or IDOT headquarters?
I don't know about you, but I just want the road open and clear. Ladies, just do your jobs and send all those other people back to their desks to earn their pay.
Why is the Tollway wasting time and money with an art contest for high school students? Just do a professional map or, better yet, don't. Let drivers use the State Map and figure it out from there.
Connect with The Crittenden Automotive Library