Safe driving matters



Safe driving matters
Zach Veach
National Highway Traffic Safety Administration
October 19, 2012

Go back to "Race-car-driving teens talk about safety"

by Zach Veach, race-car driver, student, activist for road safety, education, safe online behavior

In a neighboring town to mine, a girl my age was killed when she was texting behind the wheel and pulled out in front of a tractor-trailer.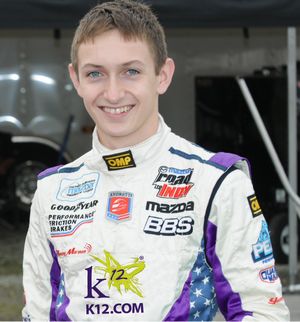 I come from a really small town in rural Ohio. I don't know about your community, but when something tragic like that happens to someone in our area, it touches us all. I was really bothered by this accident and knew I had to do something to keep it from happening again.

I got to brainstorming that perhaps I could create an app that would automatically respond to text messages while driving, which was how my app, urTXT, was born. I knew that it would be hard to get kids to turn their phones off, so I just tried to give us all an option to respond to texts without having to pay attention to anything but driving. I don't know if that's the best way to get teens to drive safely, but it was a start.

My passion for safety just grew from there.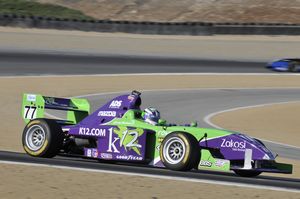 I wanted all my racing friends to get on board with "no texting while driving," so I partnered with Oprah Winfrey's "No Phone Zone" campaign and was able to get 33 Indy 500 drivers to pledge support to put down the phones while driving.

Today I'm the national spokesperson for FocusDriven, and I work with the Department of Transportation and the National Organizations for Youth Safety (make some NOYS!) whenever I can to help spread the "no distracted driving" message.

Zach Veach

zachveach.com
Connect with The Crittenden Automotive Library