Why now? Why Texting?



Why now? Why Texting?
Parker Nicklin
National Highway Traffic Safety Administration
October 19, 2012

Go back to "Race-car-driving teens talk about safety"

I was taking a road trip to Willow Spring Raceway with my dad for a weekend of testing our race cars. On this simple trip my life changed forever. I got into a bumper-to-bumper accident just by looking down to change the radio station. Of course me being a teen I thought this would never happen to me, and I was an "invincible a race car driver with quick reflexes." In that few seconds, my life had changed.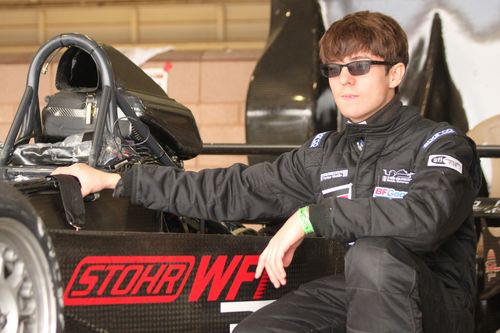 About 2 weeks after the accident I went to traffic court to get this resolved and hoped that the ticket would just be lowered to a parking ticket… It didn't happen like that.

I was sent to the Las Vegas Coroners Program.

Going into this I, kind of knew what was going to happen but wasn't exactly sure. They told the other teens and me about 10 different real crashes involving distracted driving, the use of alcohol or drugs, and sometimes both. After they told us all of the stories and showed us pictures of all the accidents, they took us in the back of the office to where they kept the dead bodies.

This was the worst part; the smell was just awful and made me feel very sick. The smell and seeing dead bodies haunts me still; I think it will be with me forever. Talk about making an impact on a young person.

Over the next few days, my dad and I talked about racing and truly what it takes to be a pro racer. I decided to use some of my next year's limited racing funds to take a stand. "Texting While Driving is Dangerous" and "Just Let it Ring" is my message to the public. I designed and commissioned a commercial billboard erected in front of the UNLV Thomas and Mac sports center for the months of August and September 2012. September was distracted driving month, so I needed to hustle to get the word out.

Parker Nicklin safe driving billboard adI discovered that it was my parents' generation that tackled the seat belt and drunken driving laws we have today. But it was going to up to my generation to tackle distracted driving.

A few weeks of marketing went by, and nothing was happening. Then we got a call from the Nevada Highway Patrol. They helped the campaign to get up and running. Thank you Troopers Elliott and Hixon.

A few weeks after meeting the highway Patrol we had our first venue for a "no texting and driving" event set for September 15, 2012. We had an amazing turn out, with more than 500 people showing up. About 250 of them took my pledge to "Just Let it Ring, and another 192 took the online AT&T "it can wait" pledge to not text and not use their phone when driving.

I gave out more than 200 free "Just Let it Ring" t-shirts. The Nevada Highway Patrol, MADD, Findlay Automotive, and others had booths. Channel 8 and 5 news, the Review Journal and Sun newspapers covered my event. We had race cars to sit in, free food, free tee shirts, and one great safety message; I was very happy with how everything went!!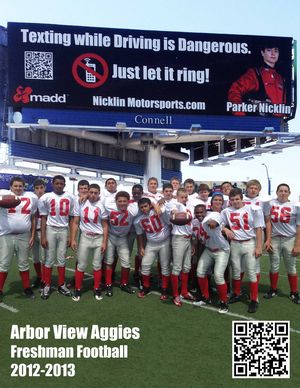 Now I'm working with the Nevada Highway Patrol and speaking at high school about the dangers of distracted driving. The best part is that I am serous about this cause. It's just not a safe thing to do.

One of the best feelings I had during our "just let it ring" event was that I invited two girls with personal distracted driving experience to help give the pledges to people. One girl had lost her mother to distracted driving, and the other had recently awakened from a coma from hitting a wall when on her phone. After they got done speaking to the news about the event and what happened to them, they just looked like they were happier, like they got to let out the feeling of what happened to them. Their faces changed after sharing their stories at my event.

That's why I care, to save kids like me from having to have a bad experience in order to learn. Remember, "Just Let it Ring," and "Texting While Driving is Dangerous".

Parker Nicklin

www.nicklinmotorsports.com
Connect with The Crittenden Automotive Library