HAPPY HOLIDAYS FROM ISCARS
HAPPY HOLIDAYS FROM ISCARS
ISCARS/ASA Public Relations
December 15, 2008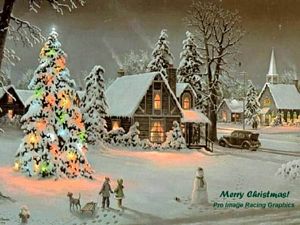 Courtesy of our friend Lynn Peters at Pro Image Graphics
DAYTONA BEACH, FL - Hoping everyone is enjoying time with their loved ones during this Holiday Season.
ISCARS enjoyed having a presence at this year's PRI Show in Orlando. 2008 Champion Danny Bagwell had his car on display as a part of the ASA Booth.
We are close to finalizing our 12-14 race schedule for 2009. Our Season Opener will be at Lonesome Pine Raceway in Coeburn, VA on Saturday, May 9th.
Connect with The Crittenden Automotive Library