Current News & Recent Additions (Highlights)

December 16, 2014: 2014 American Honda year in review: 2015 Honda CR-V

By Parks McCants, TorqueNews. American Honda Motors is on its way to another record sales year. One of the shining stars in Honda's lineup is the best selling SUV in North America. Torque News revisits 2015 CR-V.

December 10, 2014: Dodge to Refresh Viper in 2015

By Patrick Rall, TorqueNews. After focusing all of their attention on the Charger and Challenger in 2014, the mighty Viper will become the focus of the Dodge brand for 2015 as the company looks to regain some of the magic of the older Viper that has been somewhat absent since its return for the 2013 model year.

December 4, 2014: Reference Desk: 1992 Skylark GS 2-Dr Numbers

I wonder if you can help me? I have scouring the Internet just to find out how many 1994 Buick Skylark GS 2-Dr Models were made. Do you happen to know?

January 29, 2014: Seat Of Your Pants - Driving The Morgan 3 Wheeler

By Geoff Maxted, DriveWrite. In a jaded motoring world where the emphasis is on lifestyle and connectivity it's nice to get the opportunity to do a bit of proper driving for once.

August 1952: Hot Rod Lingo By Pat Moran, appearing in Hot Rod Comics #4. "Hey, Joe, why don't you forget that bent eight for a couple of hours. There's a taco wagon down at Morrie's Garage that beats anything I've seen in months. The squirrel that owns it claims he can get 120 miles an hour in second gear. Maybe we can fix up a drag match."

Spring 1952: The Greatest Sports Cars Ever Story from "Speed Smith" comic book. All hands agree that the many Bugattis, over the years, represent an unbroken line of excellent sports cars, and that head and shoulders above all sports car designers stands that incredible Italian, Ettore Bugatti.

Sponsored Links:
Suspension Parts Manufacturer
Truck Tyres Supplier
Truck Tires China
CNC Machining Manufacturers
---



Site Search


The Crittenden Automotive Library is different because it's browsable. Articles, documents, books, and other content is organized by the main subject of the particular item, browsing the Topic Pages being a bit like browsing through a subject in an old card catalog system. But, like a card catalog system, not every single entry in a book's index is going to get a card. To dig deeper into a topic, try using our Google Site Search:

---
Northwest Chicago Suburbs: we're interested in contributions of collections of magazines, old books, marketing materials, and anything published that you're no longer using and want to find a good, permanent home for. E-mail admin@carsandracingstuff.com to discuss a pickup.
Tip Jar!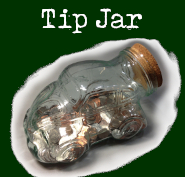 Like what we're doing? Help us do more! Tips can be left

(NOT a 501c donation)

via PayPal (just send to admin@carsandracingstuff.com) or through GoFundMe!